Sun Valley Salt Wall Panels. Better Home Guarantee.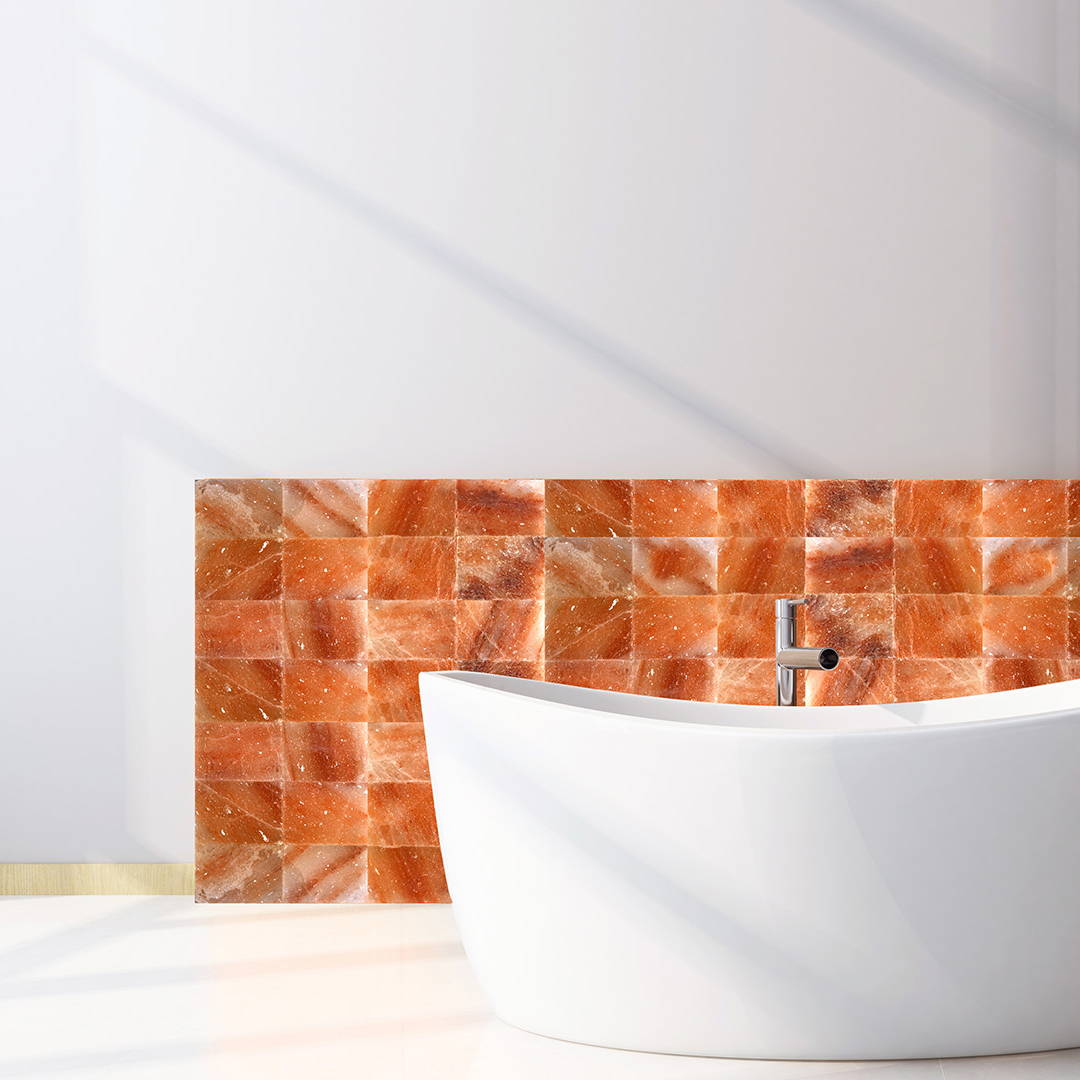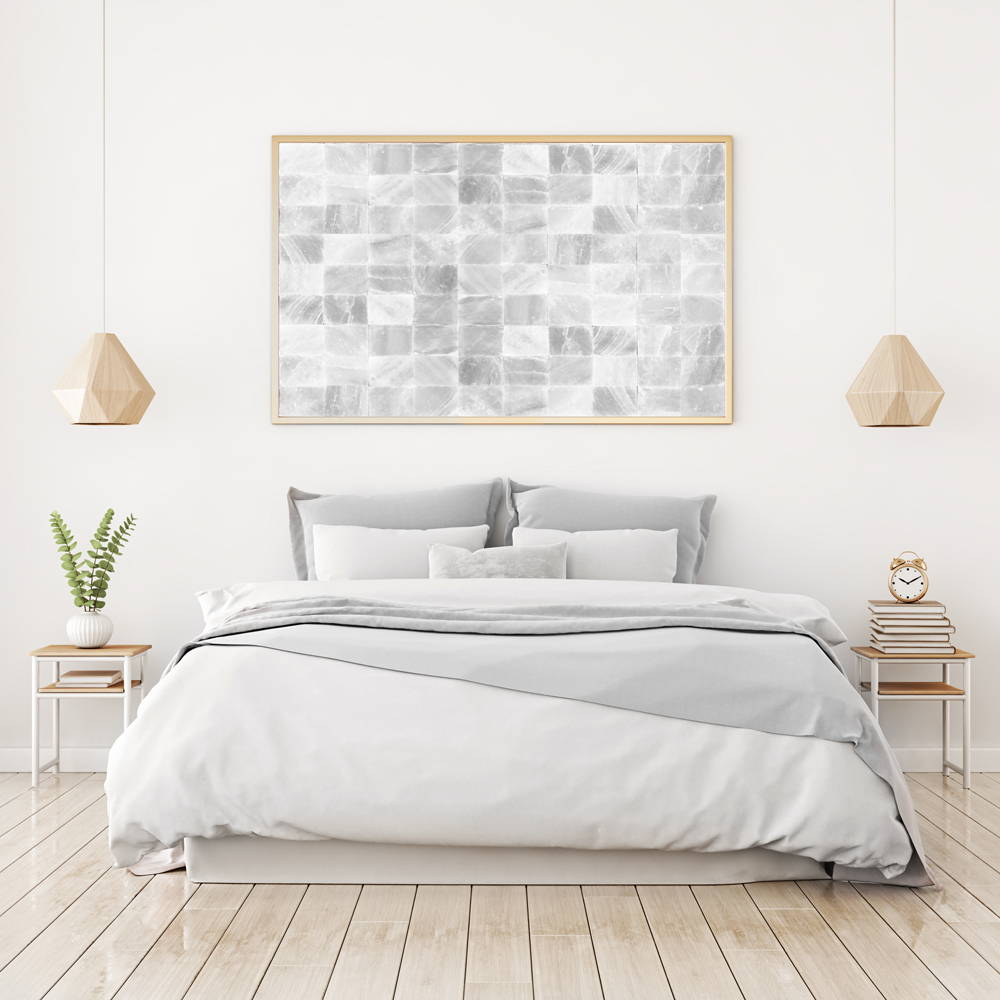 Installing Sun Valley Salt panels in your home will instantly create a distinctively elegant environment that will improve your family's health. The Himalayan salt health benefits are not simply aesthetic; the negative ions emitted from the salt help to counterbalance the harmful electromagnetic waves emitted from computers, cell phones and all electronic devices.

Additionally, Sun Valley Salt serves a functional purpose when used as beautiful bathroom partition walls, headboards and one-of-a-kind stunning works of art framed in a dining room or living room area.

Because of our patent-pending mounting system, our Salt Walls are easy to install and free from toxic adhesives and harmful VOCs. Simply measure your space, enter your measurements and place your order. Your panels will arrive cut to size and ready to be installed.

Himalayan Salt Walls in the Kitchen
As an industry leader, Sun Valley Salt walls create an inspiring environment that will reduce stress and improve employee production. The Himalayan salt emits negative ions that counterbalance the harmful electromagnetic waves emitted from all electronic devices. The salt panels create elegant work station dividers and beautiful art in a reception and conference areas.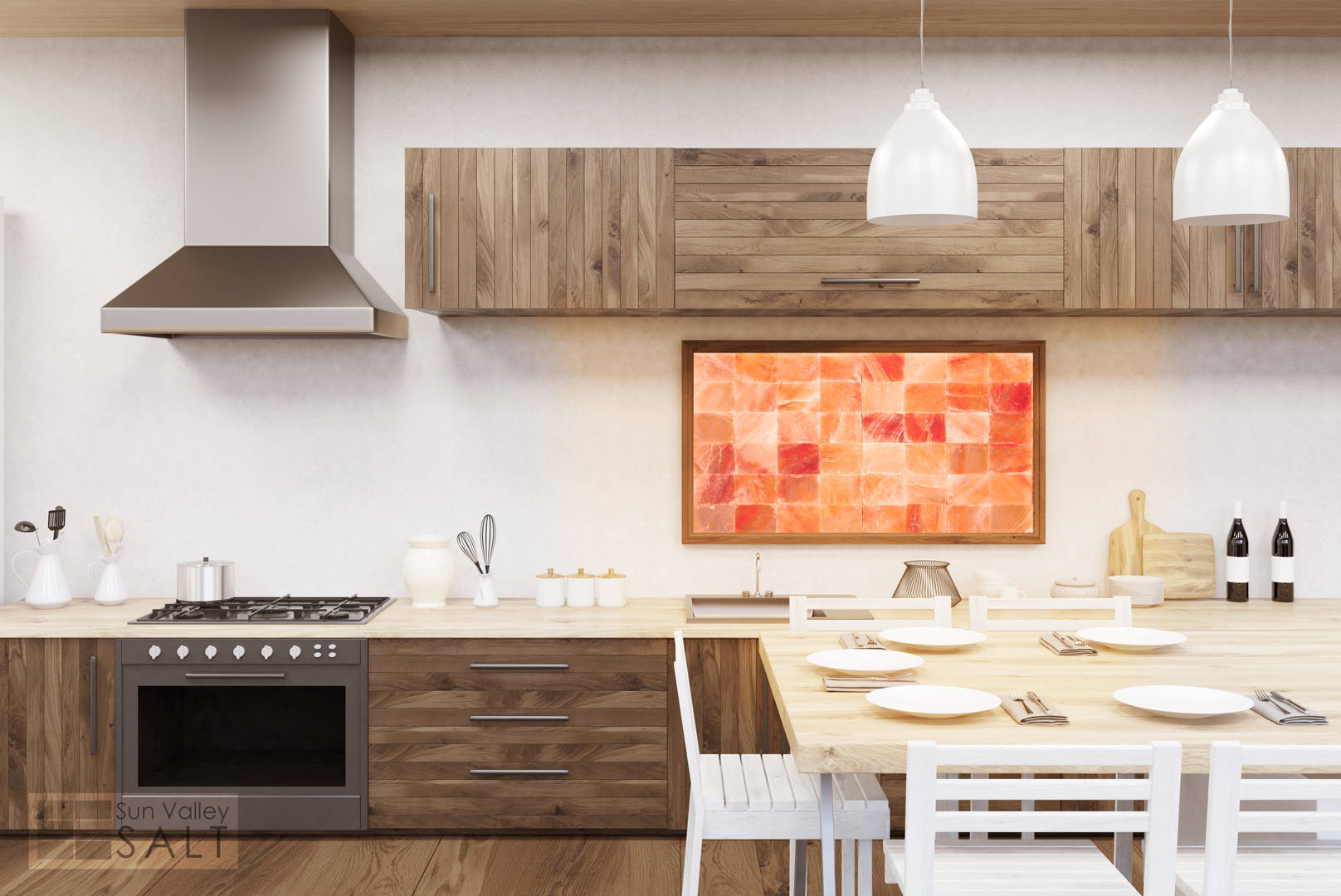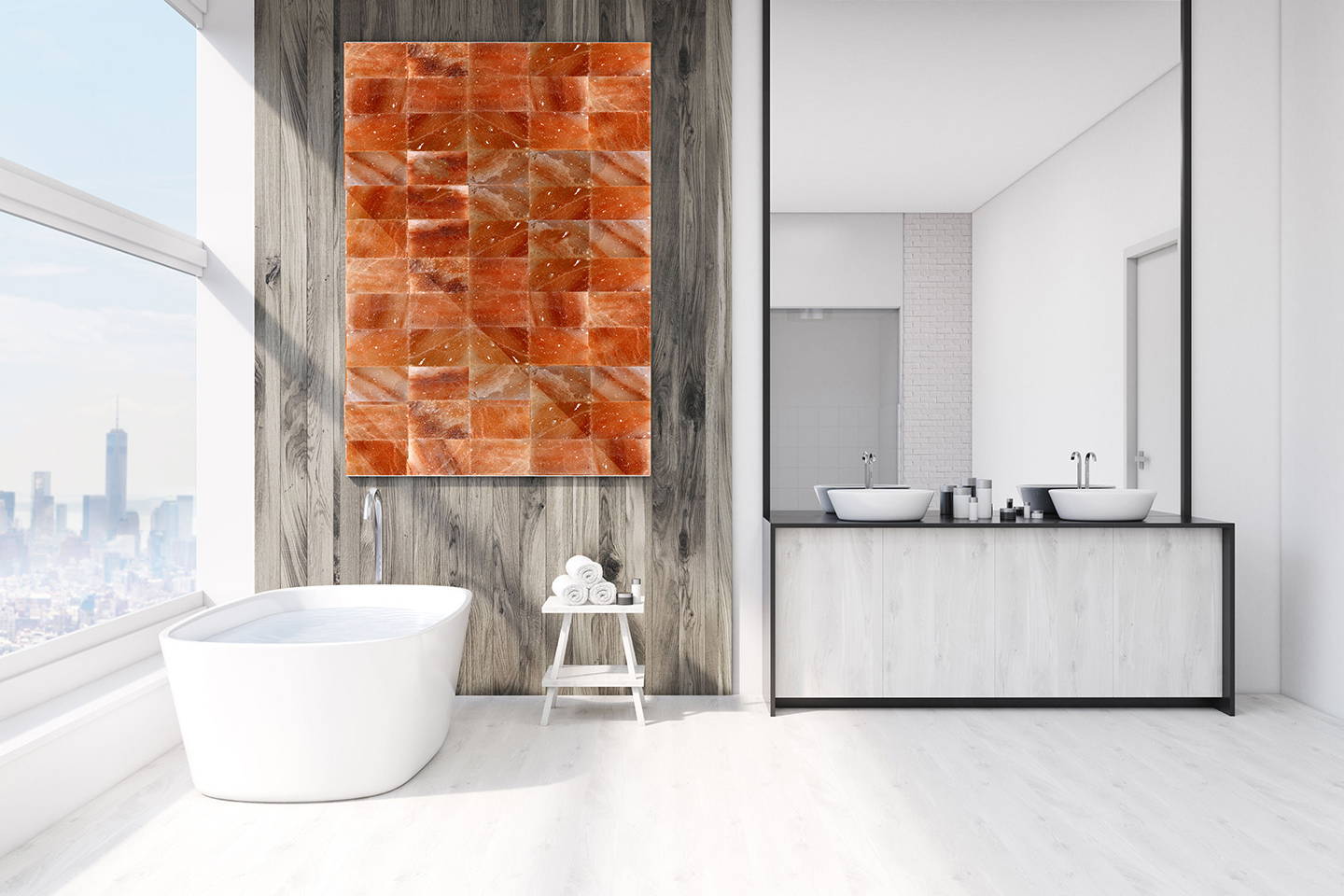 Beautiful Bathrooms with Himalayan Salt Walls
Not only are Sun Valley Salt panels exquisite in a bathroom setting but they are equally healing when combined with heat and steam. Himalayan salt walls can be placed behind a Jacuzzi tub, in a shower, as a partition wall or as a magnificent art installation. The heat from the room helps release the 84 trace minerals and naturally occurring negative ions from the salt.
Living with Himalayan Salt Walls
With Sun Valley Salt turn your dining area into a room your guests will never forget. Himalayan salt wall panels can be placed as framed works of art or make a bold statement with a wall of salt installation. Either way your glowing Himalayan salt wall will create a beautiful and stunning environment in which to dine and entertain guests.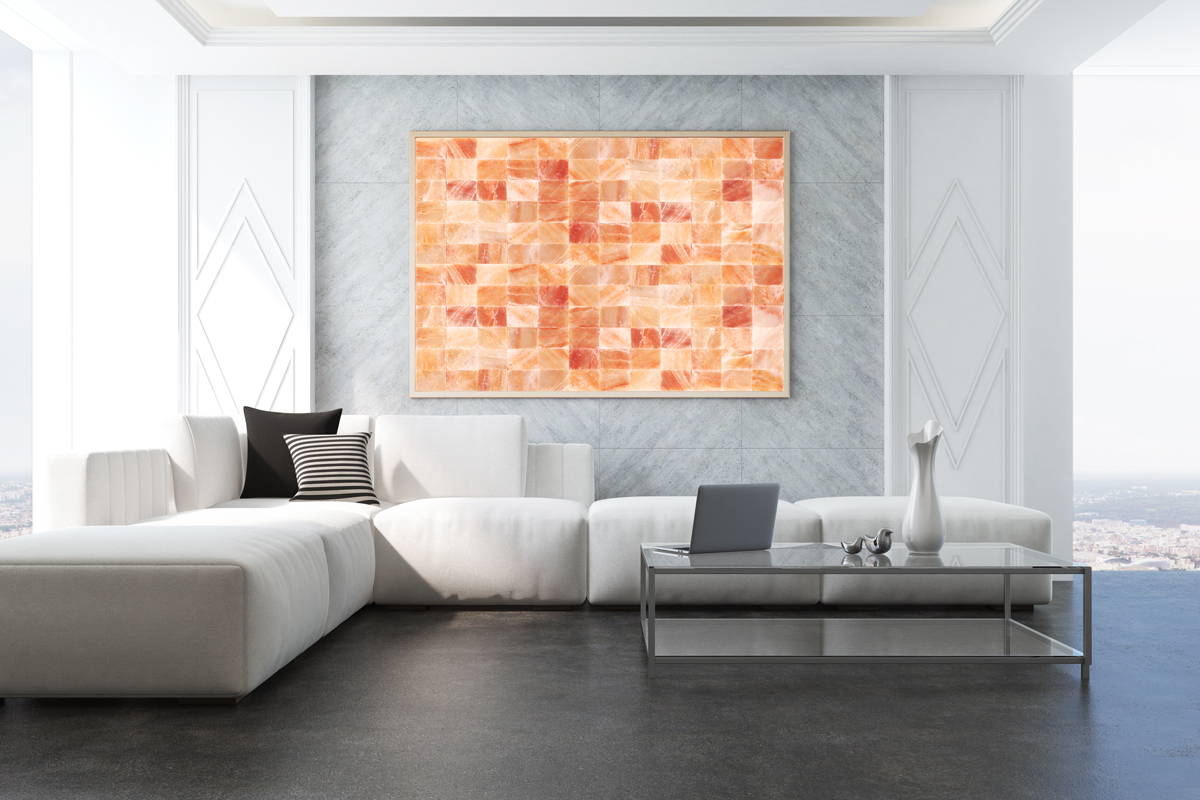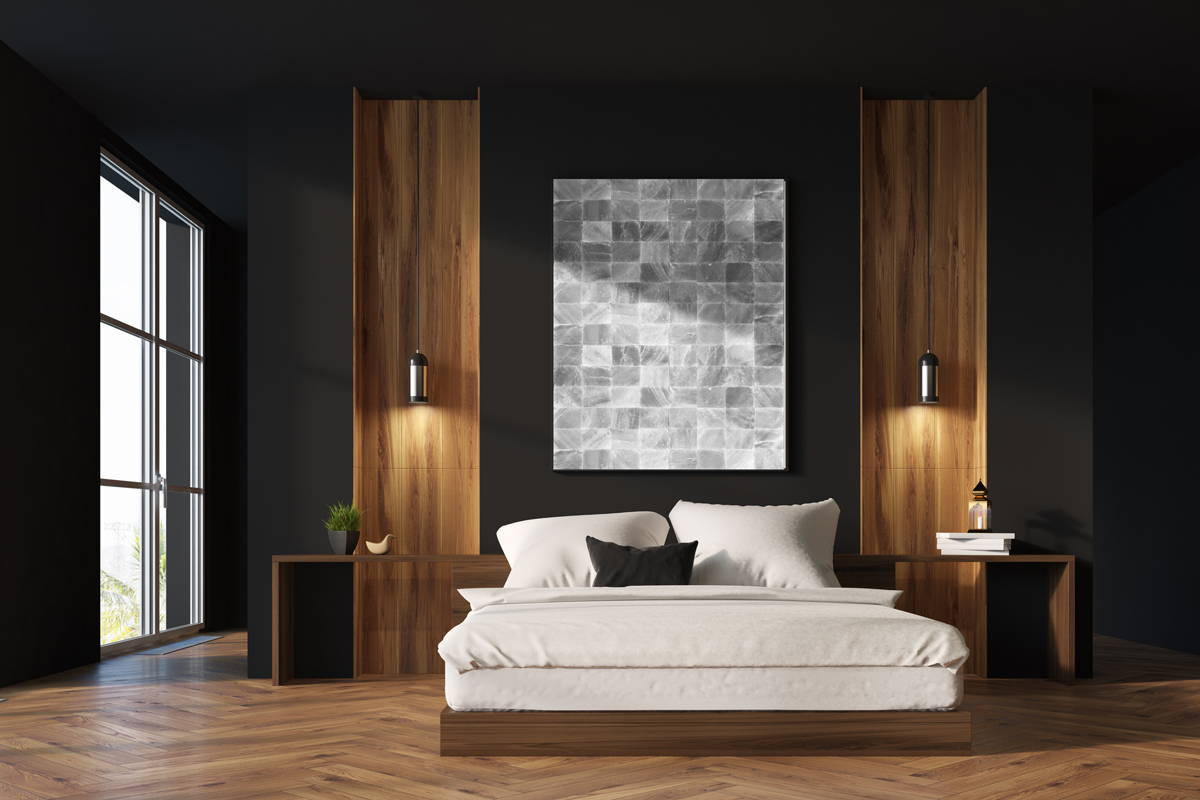 Himalayan Salt Wall Bedroom Retreat
An industry leader, Sun Valley Salt turns your bedroom into a sanctuary of health and relaxation. A Himalayan salt wall placed behind a bed or framed as a headboard will immediately transform any room. Your family will enjoy the healing benefits all night long as the Himalayan salt naturally emits 84 trace minerals and negative ions. The glowing LED lights provide a beautiful and calming environment.