With our patent pending mounting system,
installation is made simple.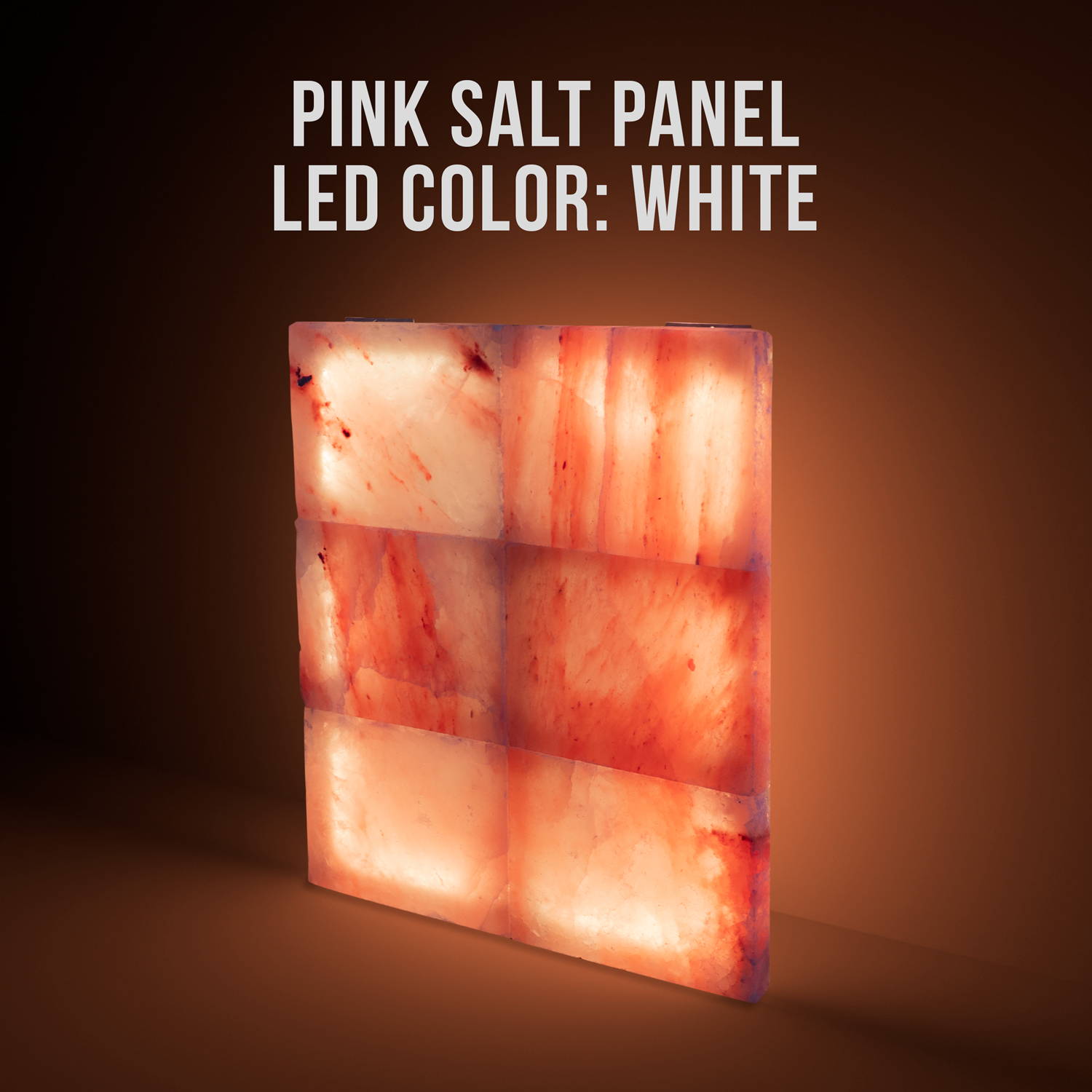 As an industry leader, Sun Valley Salt's Himalayan salt walls are not only stunning but provide remarkable health and healing benefits. Born from the ancient sea beds, now at the base of the Himalayan Mountains, the living salt contains 84 trace minerals. The salt also contains ions that are known to counterbalance electromagnetic waves. Each panel contains 6 genuine Himalayan salt blocks, remote controlled LED lights, patent-pending mounting system. Our panels can be customized to fit any application.

Patent-Pending

Engineered Salt Panels
These Himalayan salt wall panels are available for installation in kitchens, bathrooms, dining rooms, bedrooms, saunas, spas, offices, health clubs, corporate wellness facilities, condominiums, and recreation centers. The company's easy to understand mounting system will work into virtually any design plan, and can be easily removed and replaced. We love working with contractors and architects to develop the best Sun Valley Salt wall for your clients.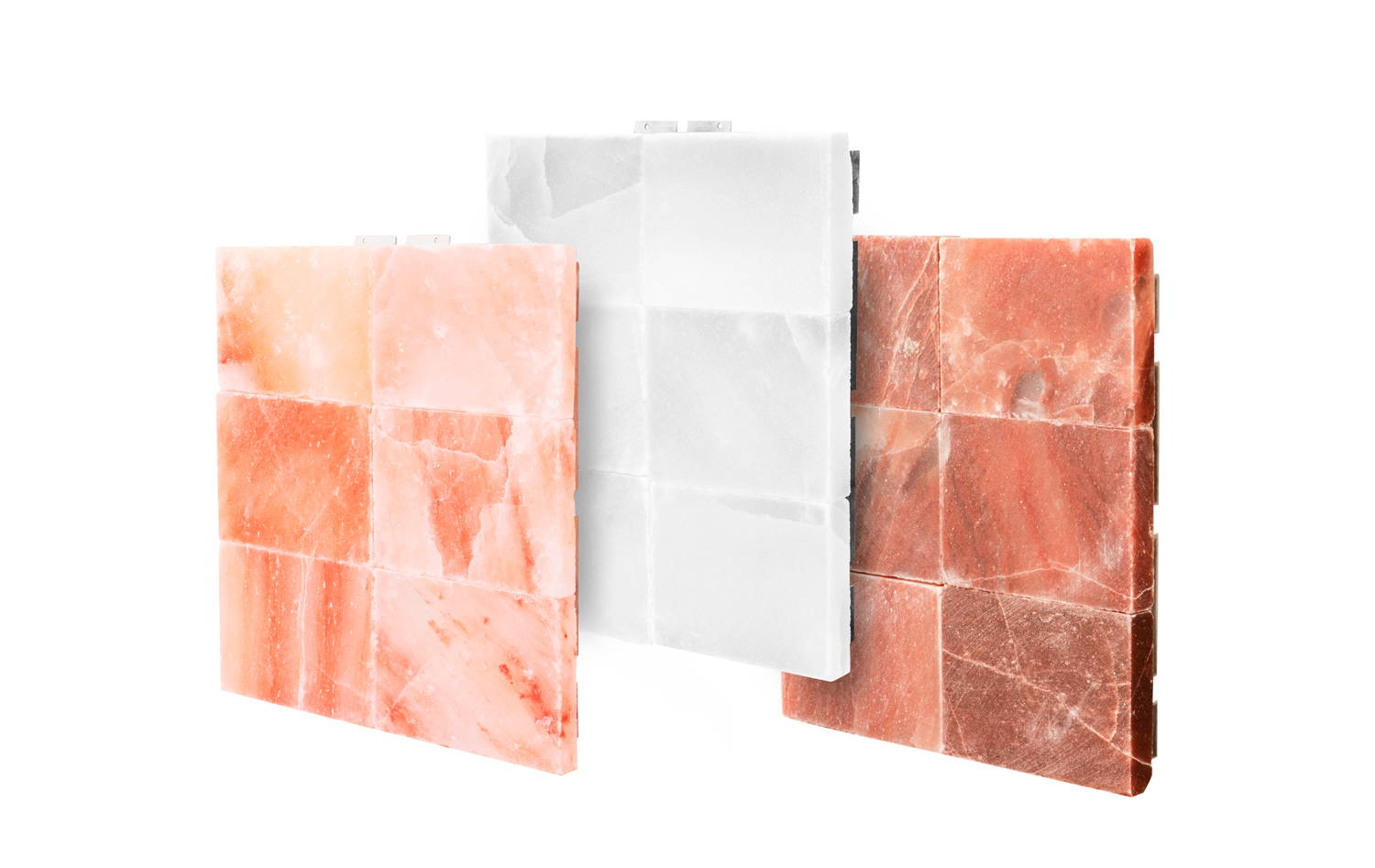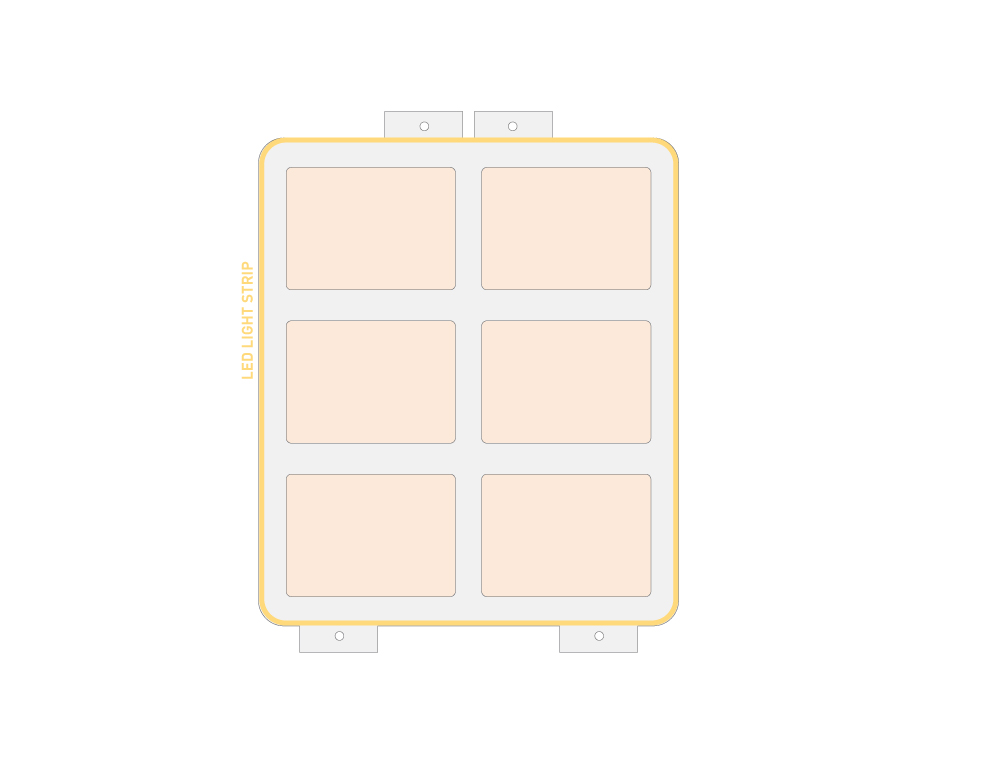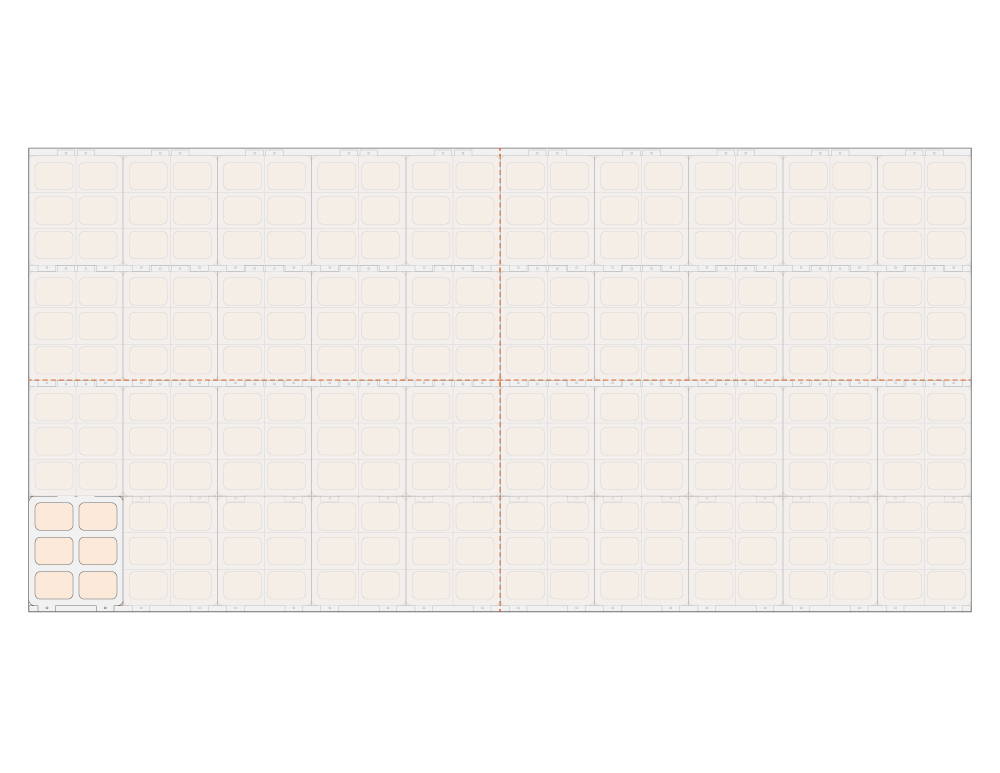 We have developed the best method of incorporating Himalayan pink salt into your new or existing walls. With our patent pending mounting system, installation is made simple. Customize your panels with remote controlled LED lighting; color of your choice. Creating a custom wall is as simple as putting together building blocks. All of our Engineered Salt Wall System Panels include 100% natural Himalayan salt blocks. The panels are removable for easy maintenance and repair.
1. All Salt Frames MUST be carried frame-side up with both hands supporting the salt bricks underneath (image above).
2. If your Himalayan Salt Panel Frames include integrated LED lights be sure the LED light strips are protected and free from anything that could potentially cut/nick the LED strip.

3. Himalayan Salt Panel Frames should always be placed salt face down unless you have something supporting the backside (frame-side) of the panel.